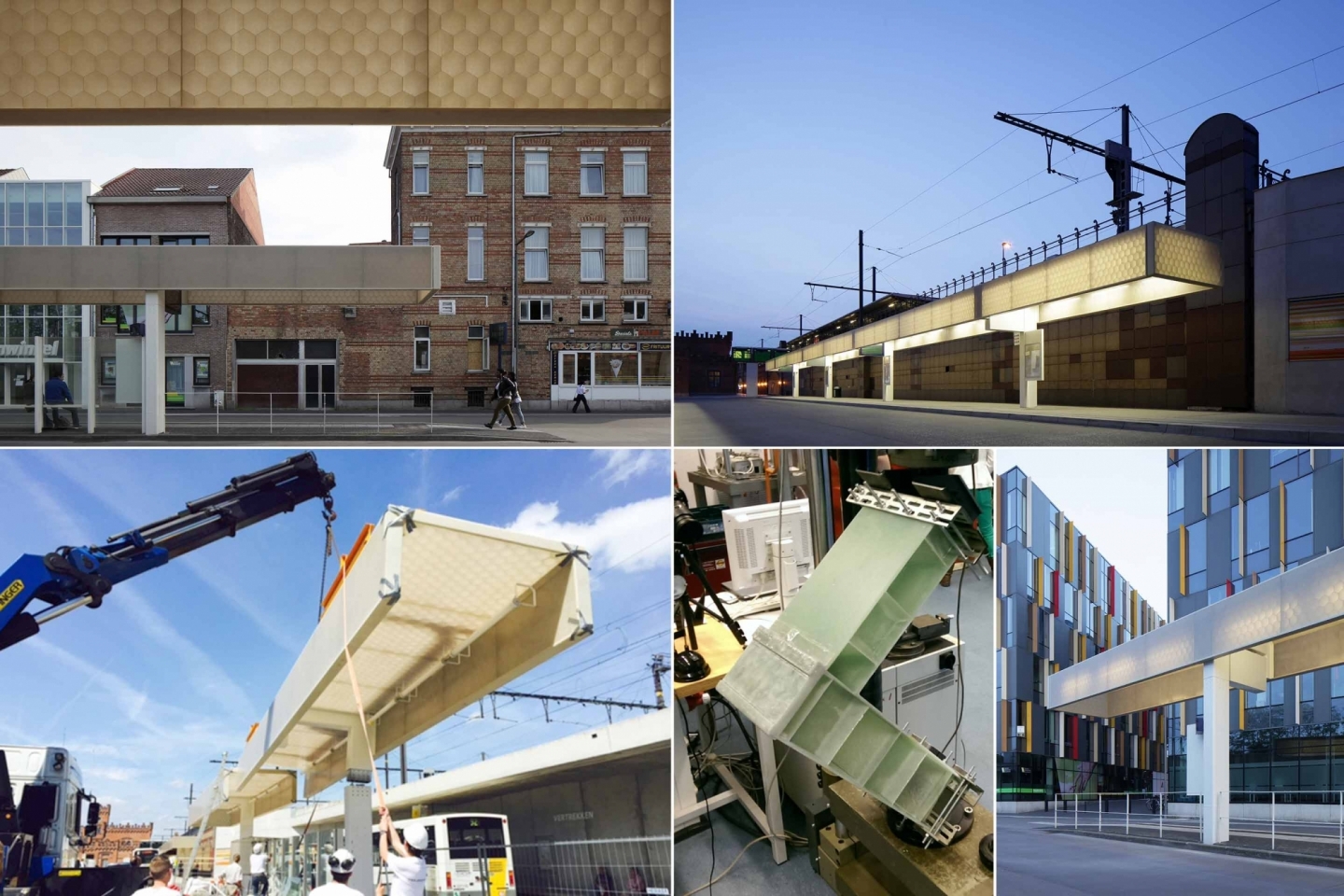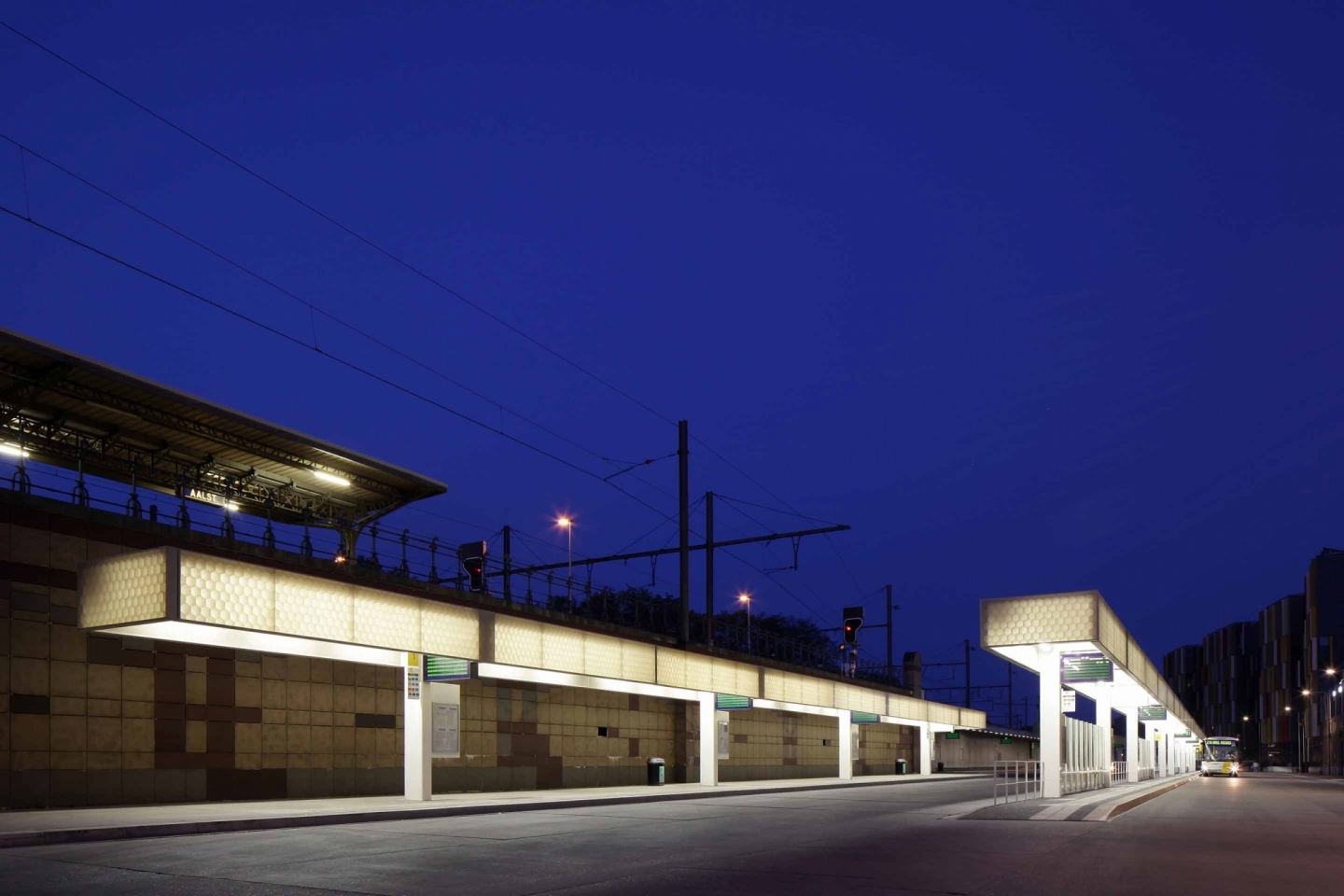 © Johnny Umans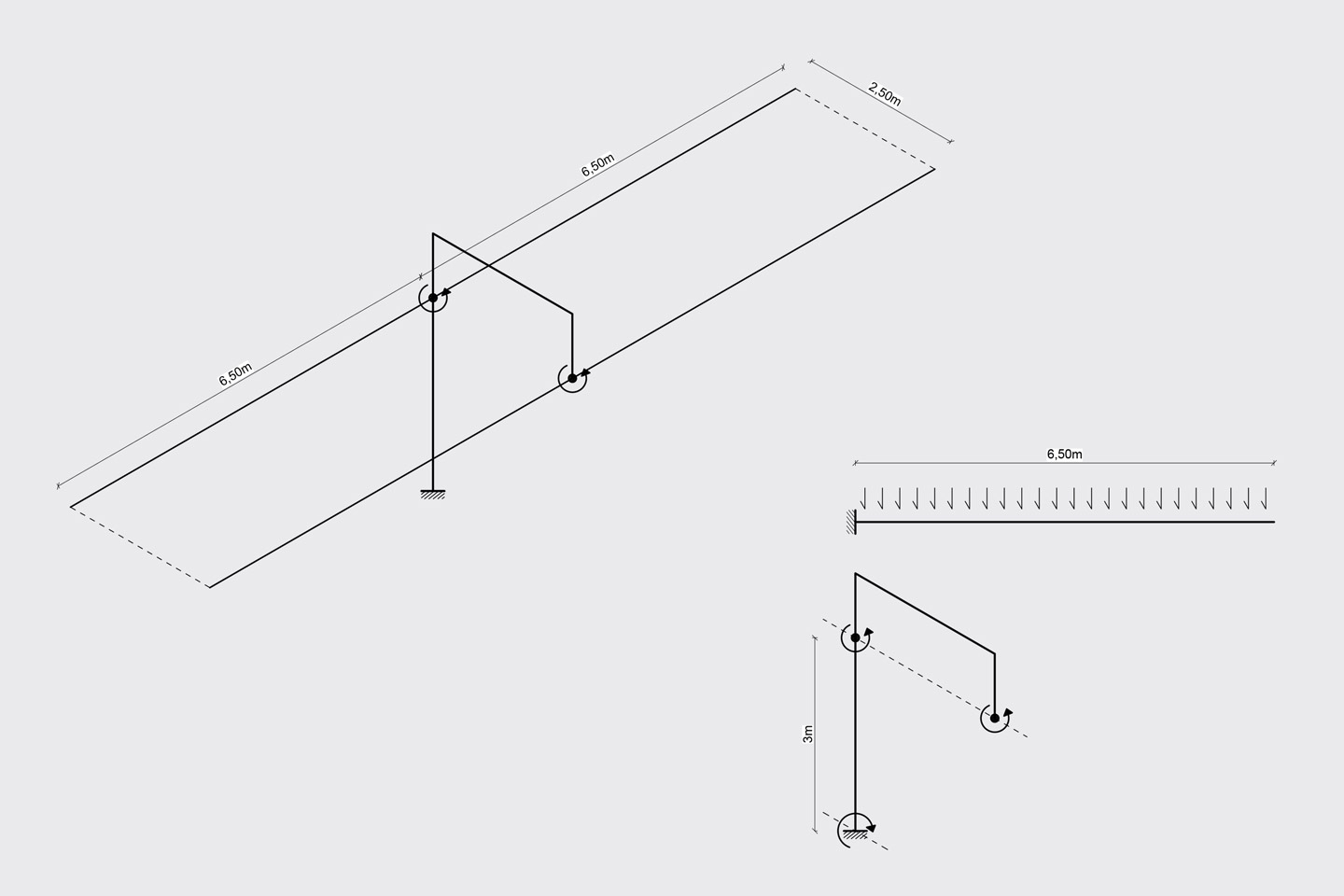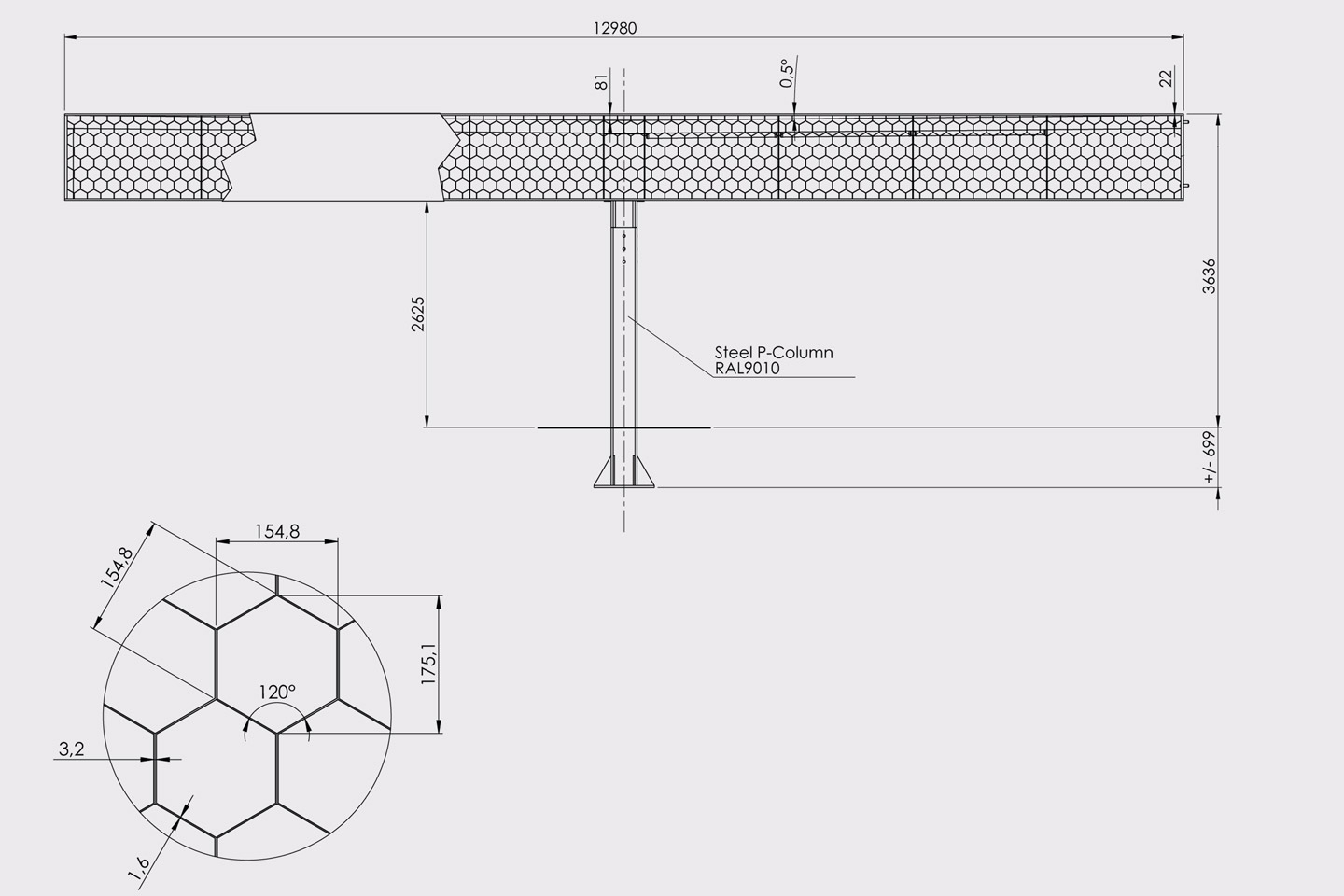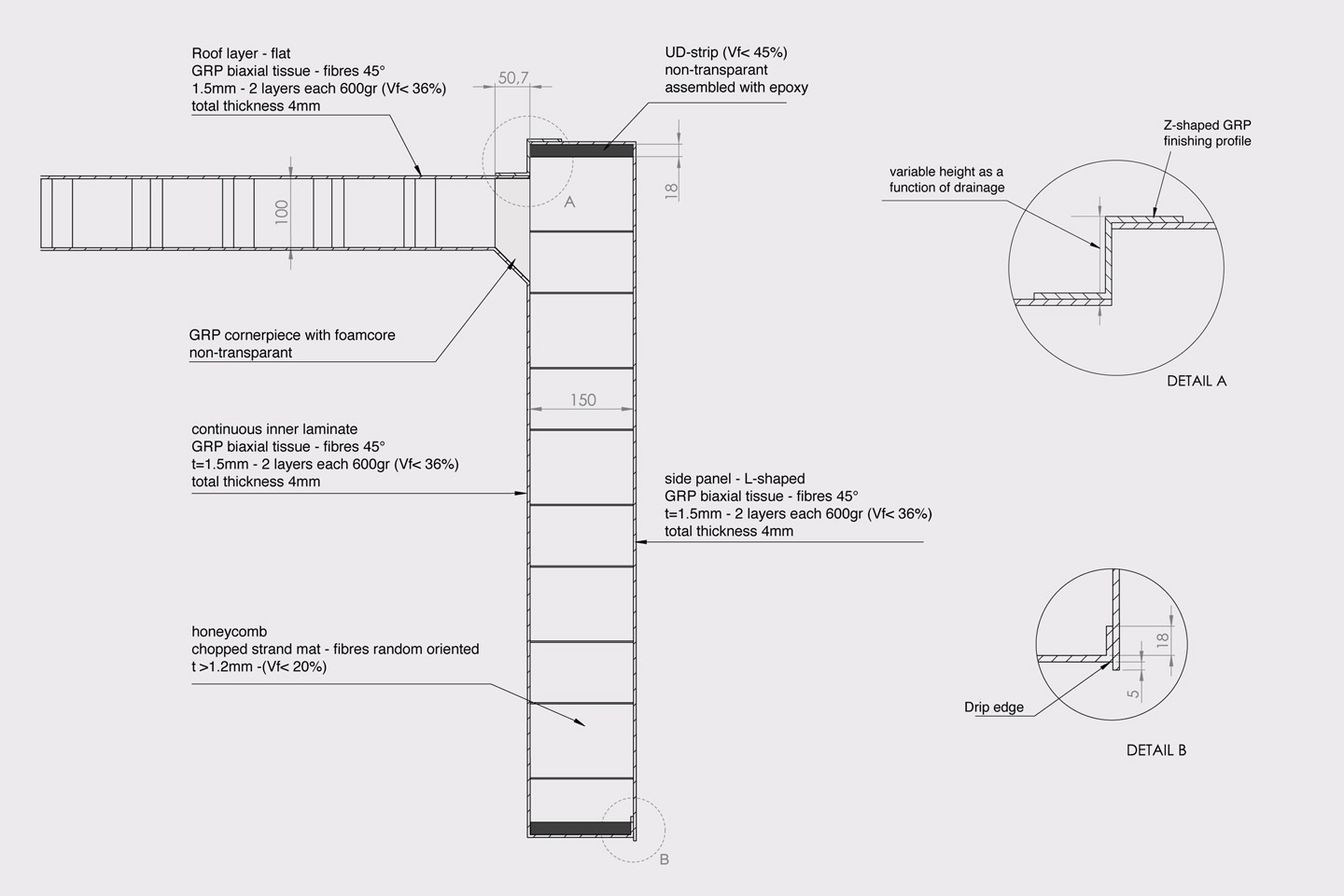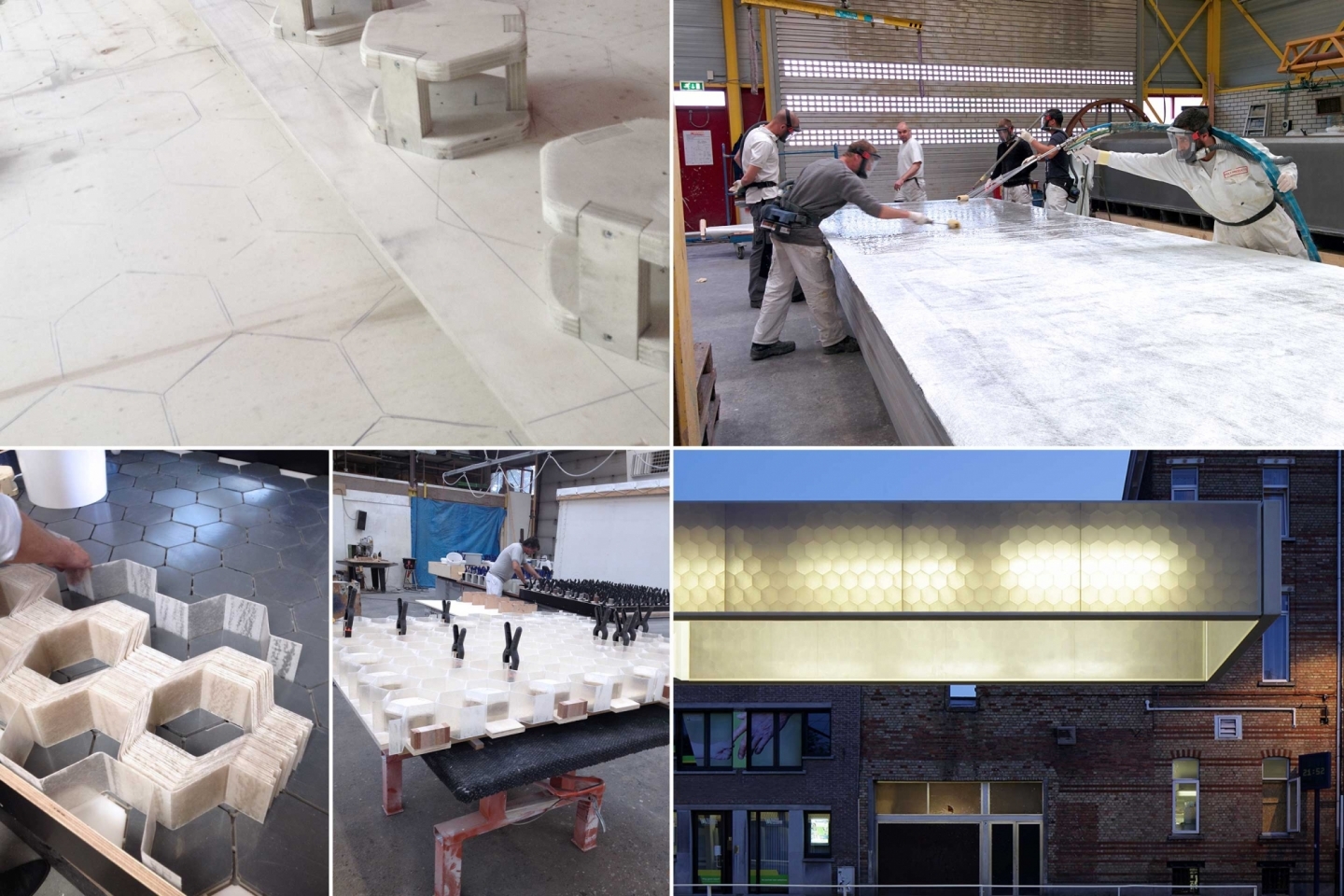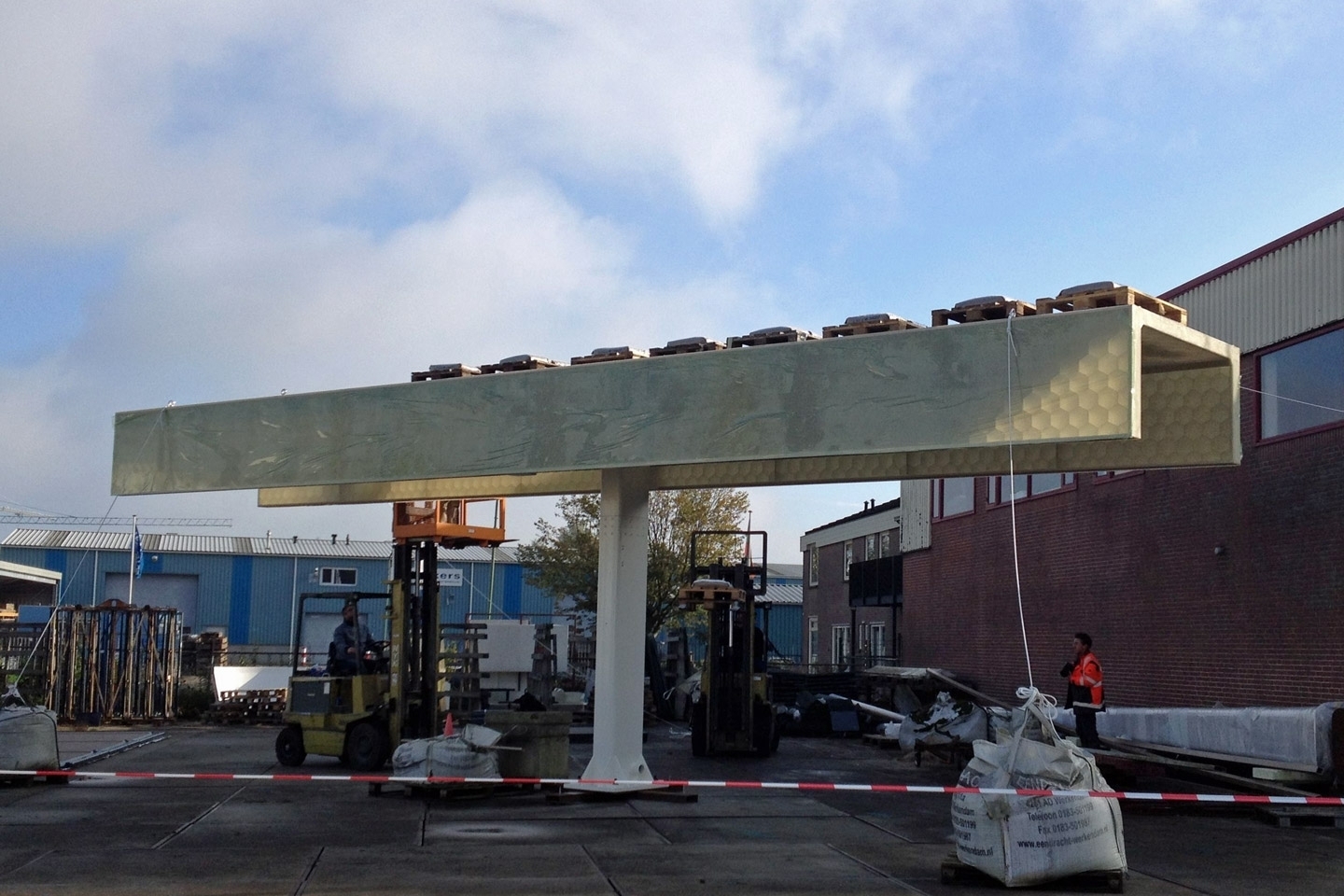 | | |
| --- | --- |
| architect | RAUM architecten |
| project | construction of a canopy and area for a bus station, Aalst |
| status | finished |
| period | 2006 - 2016 |
| surface area | 5.000 m2 |
| budget | 3.300.000 € |
| client | De Lijn |
A series of translucent self-supporting composite canopies is built for a bus station in Aalst, a city in the periphery of Brussels. However fibreglass reinforced plastics have a wide range of applications nowadays, it is very innovative to use them for structural purposes. One of the main advantages of the material is that it can be made translucent.
The canopies are composed of modular units, connected lengthwise along the bus platforms to give shelter to travellers. The project comprises 23 units, divided over 3 platforms in series of 4 to 11 units. All units are assembled entirely out of fibreglass reinforced polyester resin and thus fundamentally differ from a steel frame-structure with translucent infill panels.
One unit has a span of 13 metres and is supported centrally by a single column. Each unit is shaped as an upside down U-section (2,2m wide by 1m high) that cantilevers 6,5 metres on both sides of their column. The U-form is an optimal geometry to achieve the required strength and stiffness for the roof. A unit consists of an intelligently composed, 15 centimetres thick, honeycomb sandwich panel. The density and direction of the glass fibres varies throughout the panel, arranged to fit the specific structural needs of each zone. This results in a readable translucent structure that shows its construction and contributes to an interesting, patterned surface.
Together with the contractor the manufacturing process was developed, prototypes were made and theoretic results were verified with reality. The structure is the result of nearly eight years of study by UTIL, in collaboration with RAUM architecten.