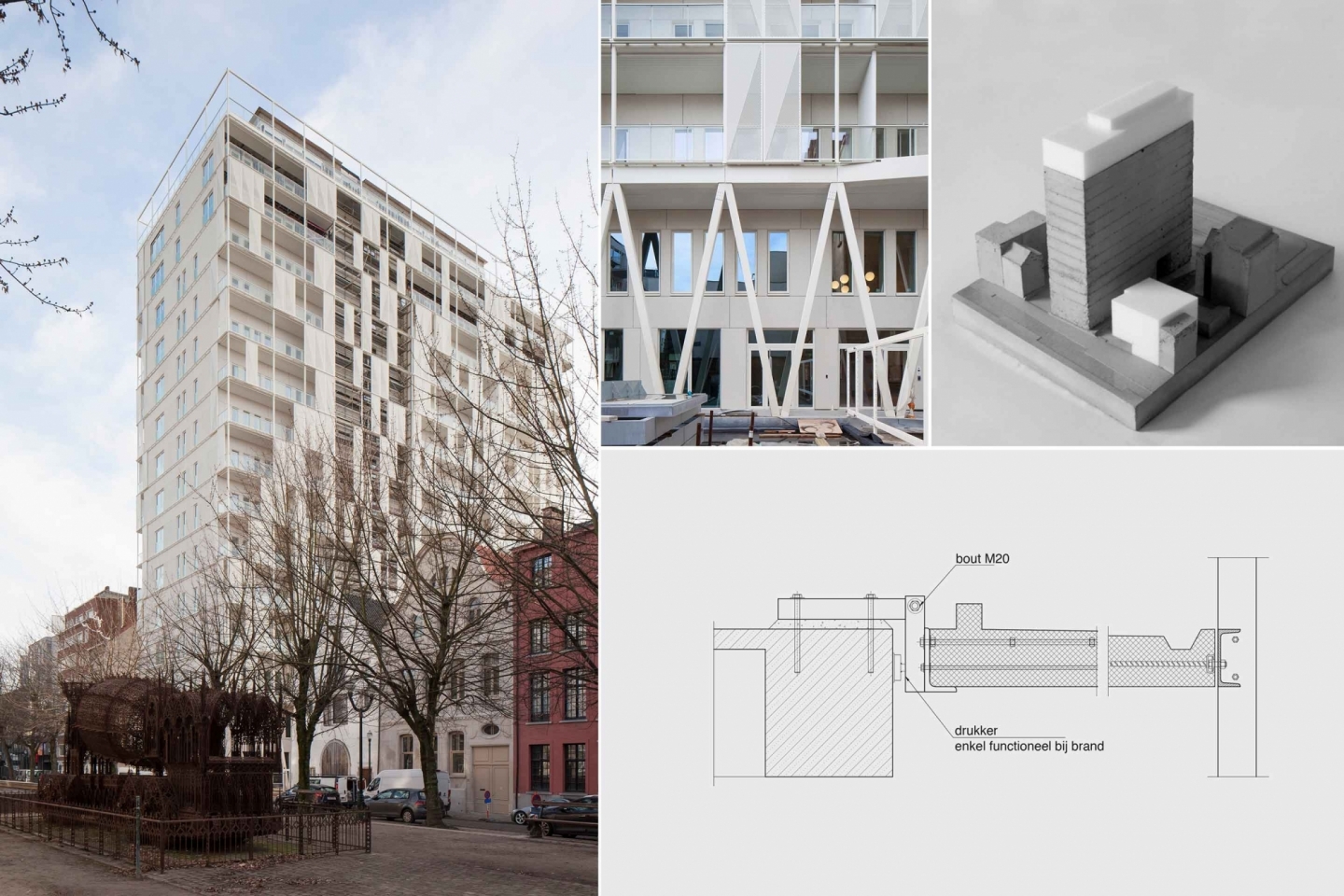 © Johnny Umans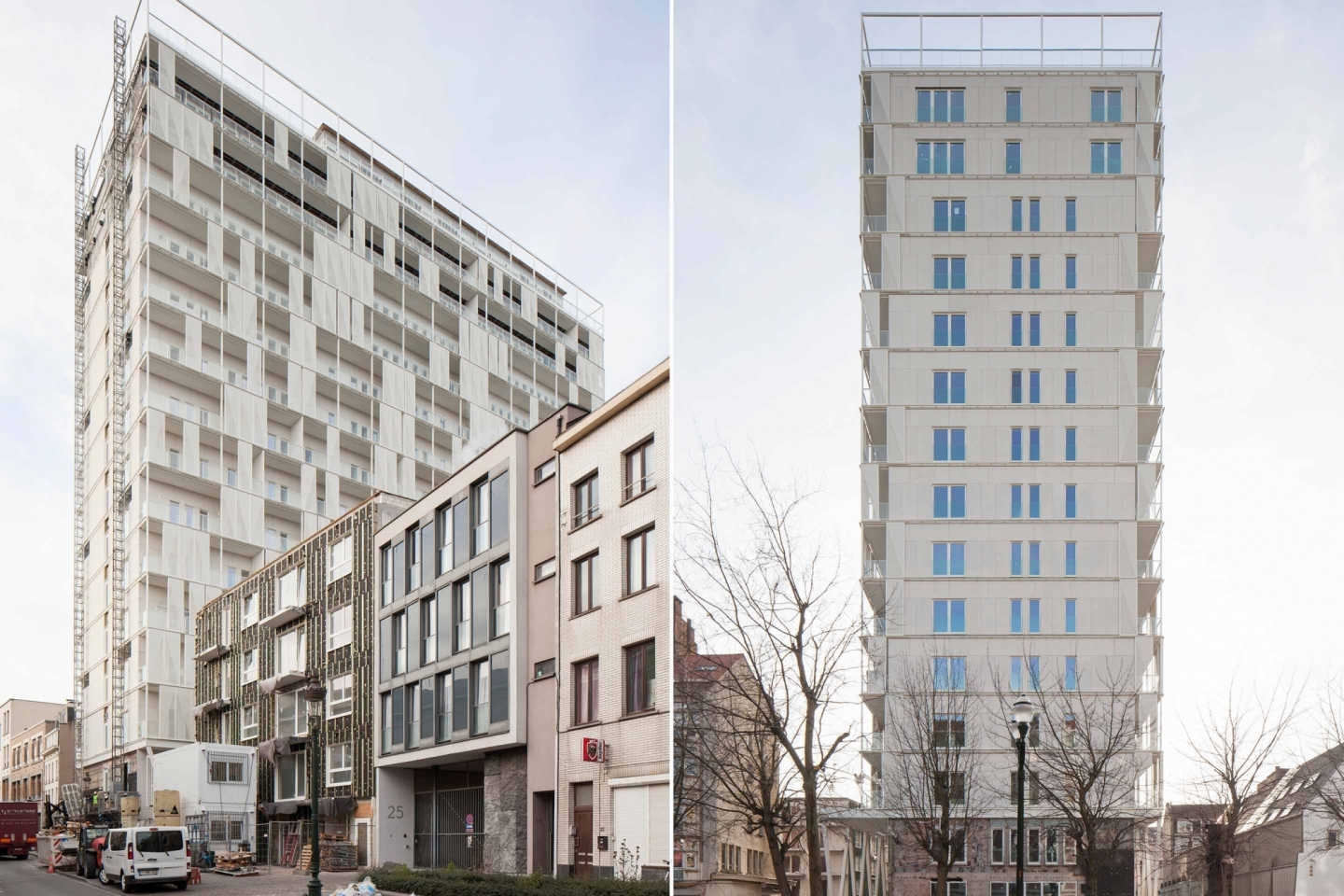 © Johnny Umans
| | |
| --- | --- |
| architect | BOGDAN & VAN BROECK |
| project | renovation of a tower, Brussels |
| status | finished |
| period | 2014 - 2018 |
| surface area | 21.000 m2 |
| budget | 25.000.000,00 € € |
| client | Besix RED |
An old office building wich dates back to the 1960s, arises from the Arduinkaai, in the herat of Brussels. Through a process of adaptive reuse, the tower is turned into both living and office spaces and recombined with a new apartment block in the Kanaalstraat on the same site.
Several complex challenges make this reconversion into an exceptionally interesting project. A new underground parking lot demands special expertise not only because of the polluted soil, together with ground water under stress.
The extension of the existing buildings by three extra floors, together with the addition of indoor and outdoor terraces and the need to satisfy modern-day requirements for acoustics, heavily impact the loads.
To set out different consolidation strategies, a meticulous analysis of the nature and quality of the existing concrete structure is undertaken. The exterior terrace structure strives towards an exceptionnally light, ethereal, almost scaffolding-like composition and in doing so contradicts the requirements for fire resistance. The terraces are attached to the main building through the use of hybrid joints, wich makes the first precondition decisive in the eventual image of the tower.
In case of fire, anotherset of requirements for charges and deformations apply. If this case occurs, the steel structure is considered non-existent and transforms the hinge joint (which acts as an absorbant for thermal deformations) into a restrained joint.